Exploring the South Part One
Our trip to the South consisted of several days in Nashville and a road trip to Charleston, South Carolina. We packed so much activity into the week I decided to break our trip up into two posts. This post will be all about Nashville and the places we explored, ate, and recommend.
First of all, the definite highlight of our trip was staying with my bestie and her husband! They graciously opened their home to us and made us feel so welcome. Since they always come back to Washington for holiday's we thought it was time for us to head back to one of our favorite states and visit their neck of the woods.
The first night we were there, it was absolutely pouring down rain, so we decided to get some takeout and have a relaxing night in watching movies. Even though it was raining we were all craving ice cream (typical haha!) so we braved the storm and headed to Jeni's Ice Cream. Not only was the store adorable, but the ice cream was to die for! I am so bummed that we don't have any of their shops in Washington, most of them are located in the Southern states, but if you want to travel to California for the ice cream it is SO worth it LOL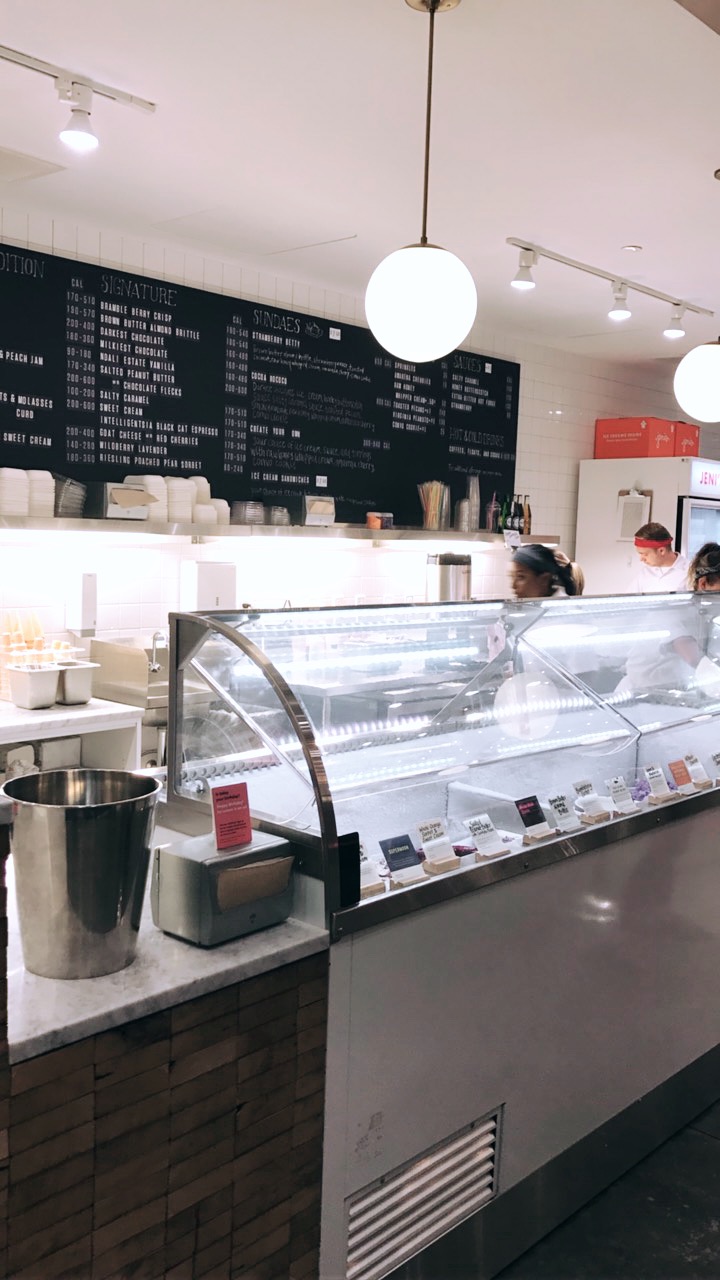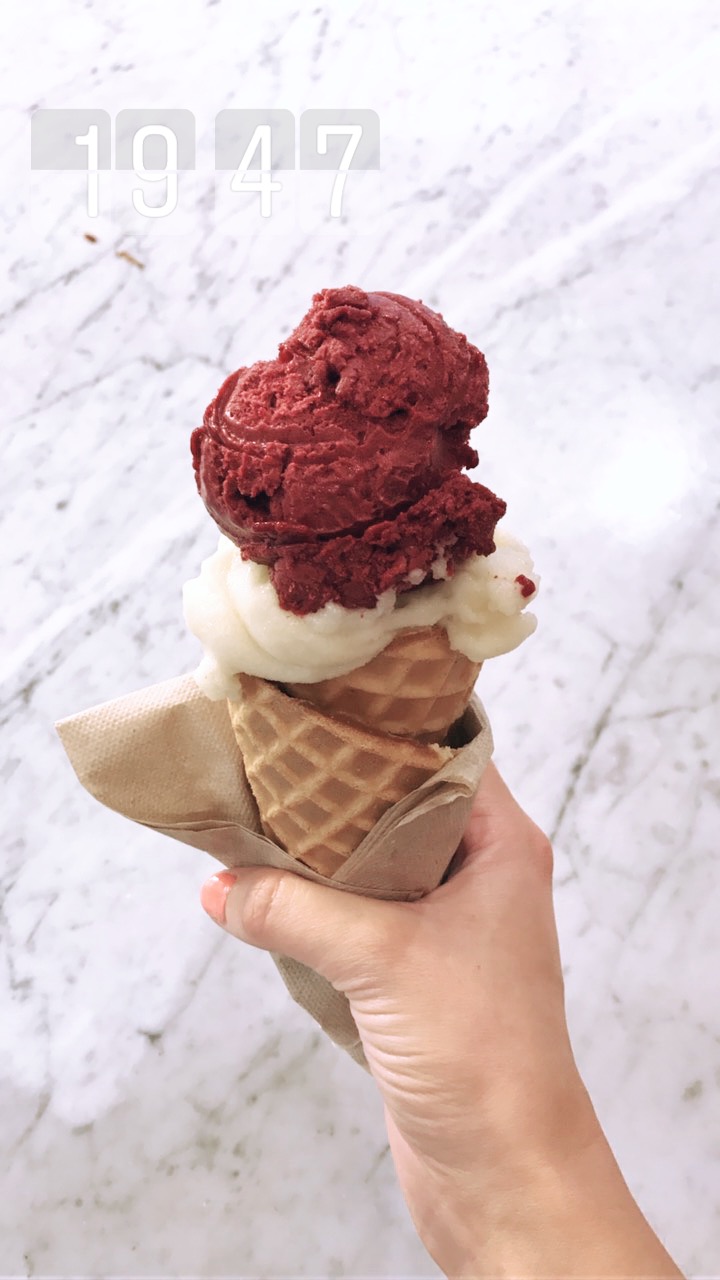 The next morning the four of us went to a very popular breakfast join in Nashville called Biscuit Love. Every time we told people we had gone there, we heard nothing but raves about the company. In fact, Biscuit Love was rated one of the top 50 new restaurants in 2015. Alex and I both ordered the most popular breakfast on the menu - the East Nasty. It consisted of biscuits, fried chicken, and gravy-yes, basically a heart attack on a plate but it was delicious!! It also won the Top Breakfast Sandwich in Bon Appetite Magazine in 2015. Along with our main courses we ordered Bonuts- biscuit doughnuts with jam, and chronic bacon. We were basically full for the rest of the day!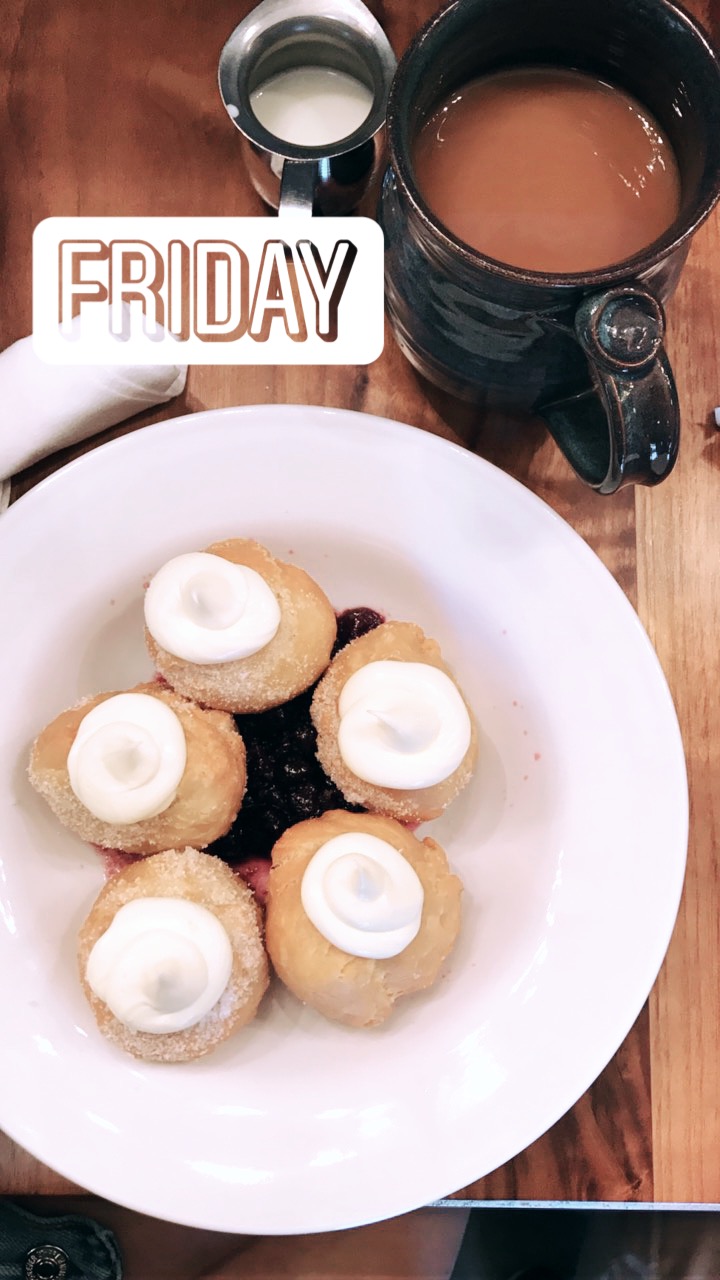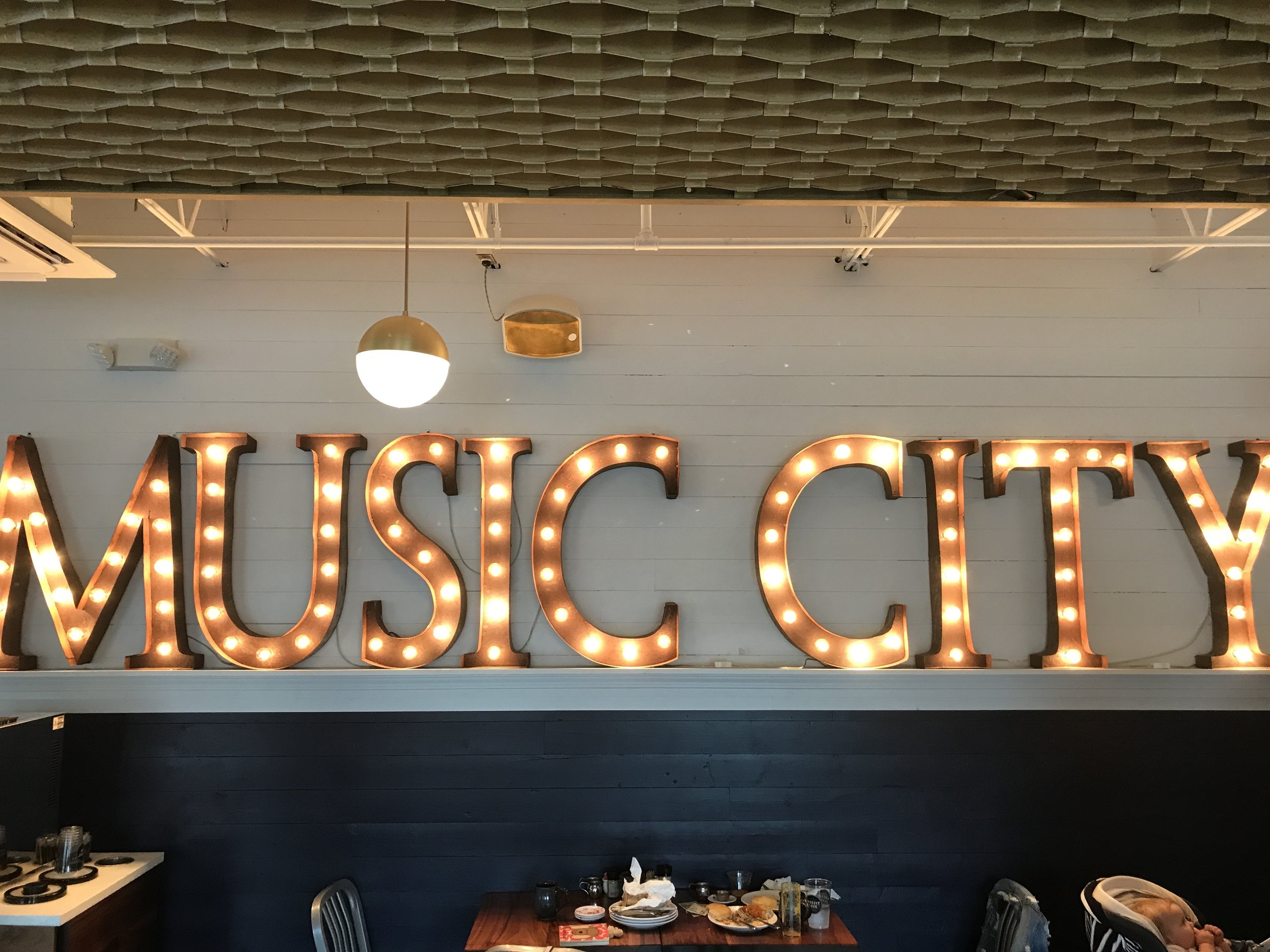 The rest of the day we just walked around town, went grocery shopping, and started to prepare for our road trip to Charleston. That evening we went to a beautiful French Restaurant called Le Sel. We enjoyed drinks and truffle fries and spent the night laughing and catching up. The service was incredible and the cocktails we had were beautifully crafted and exceptionally delicious. I ordered the Lil' Edie's Gardner Refresher. It was very similar to a mojito (basically my go to) and I would highly recommend it. Alex ordered an old fashioned and to be honest, I wish I had ordered that drink. It was probably the best Old Fashioned I had ever tried. If you are in the Nashville area and looking for a higher end restaurant for a night out with great vibes and amazing service, Le Sel is a must.
Fast forward a couple of days through labor day weekend to our last day in Nashville. We spent the last day walking the 12 South strip. The strip is filled with cute shops and places to eat. We visited White's Mercantile, a rustic farm style shop filled with everything you would think of when you think of the south. We actually ended up picking up a gift for my Dad for his birthday so it was perfect. My favorite shop that we went into by far was Draper James. Draper James is a beautiful store created and founded by Reese Witherspoon. It is filled with southern charm and outfits perfectly suited for a southern belle. Walking into the store was like stepping into an experience. They offered us sweet tea and made sure that we felt very welcome. There were places to sit and look through books and magazines and the store was perfectly decorated.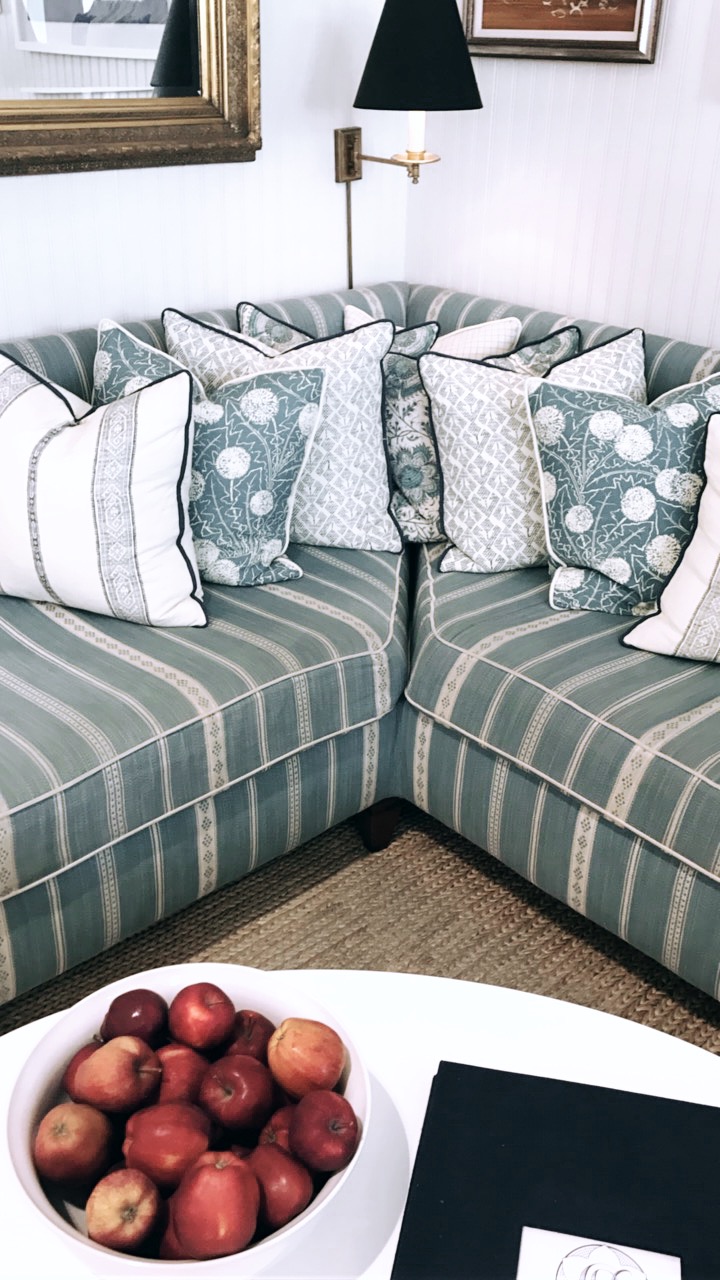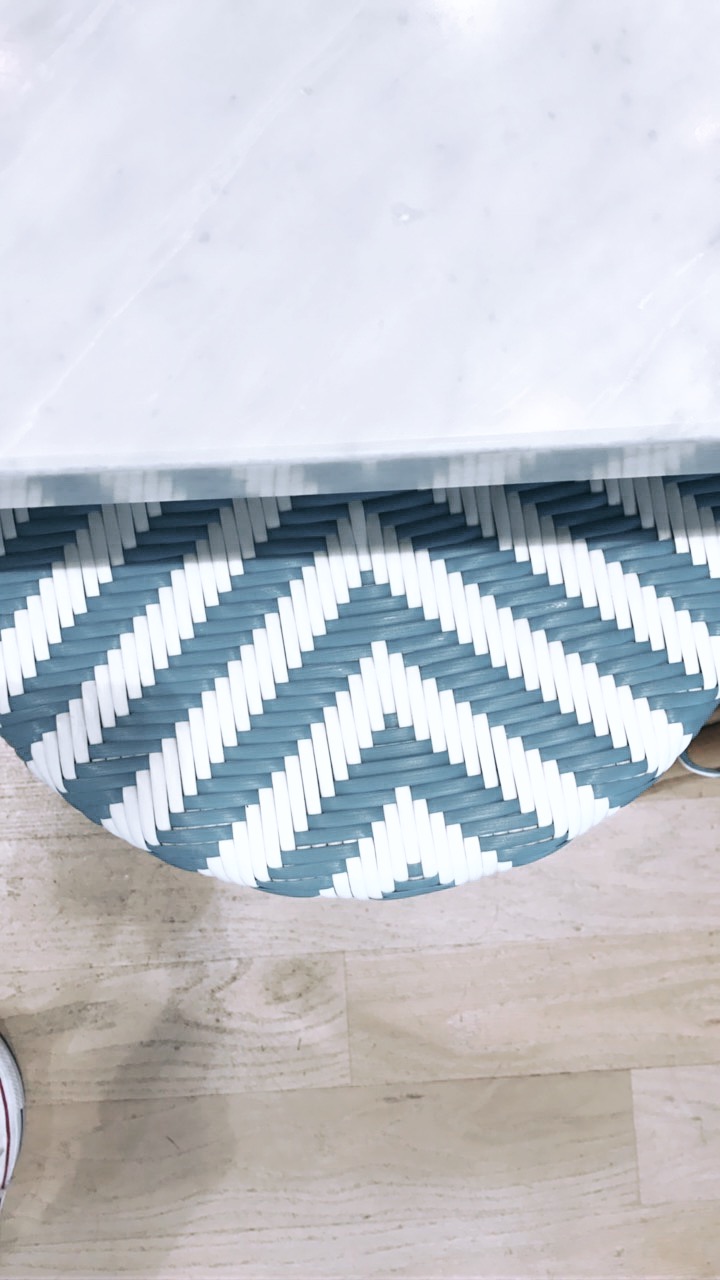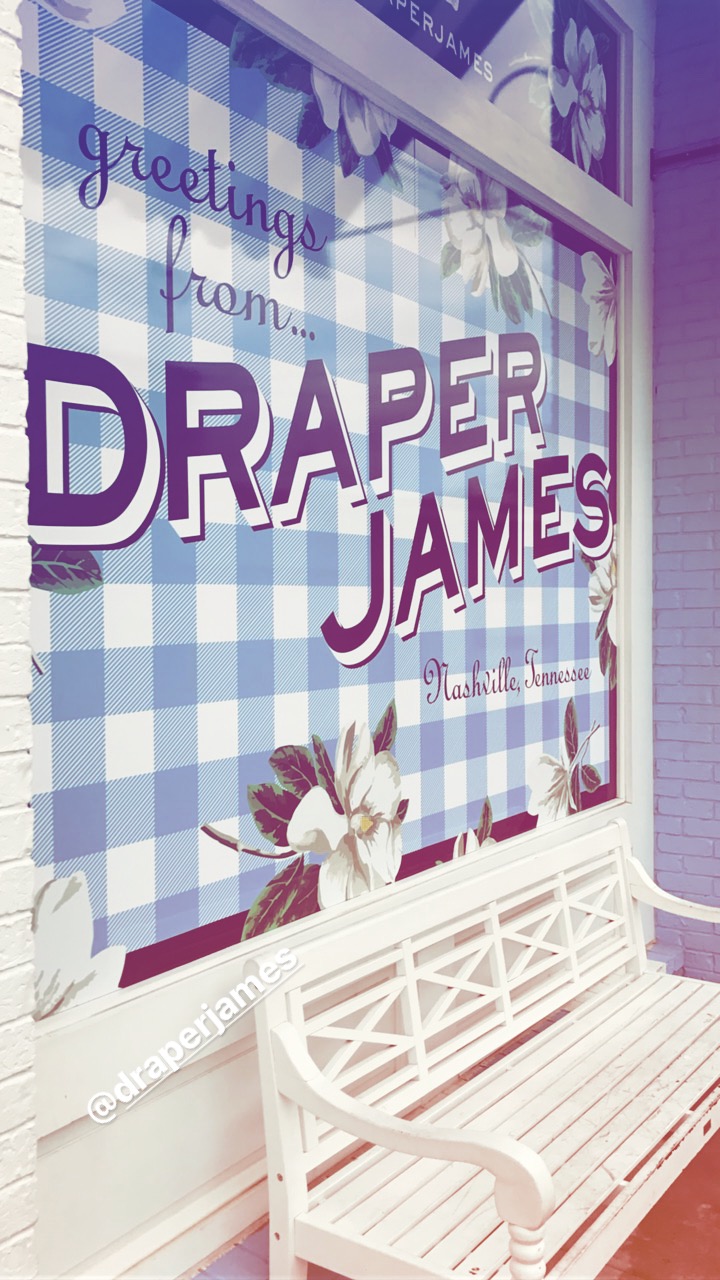 For lunch, we stopped and ate at Taqueria Del Sol, a cute Mexican restaurant that is one of our friends' favorite restaurants. The style wasn't at all what I was expecting, it was more modern with bright blues, oranges, and white- the food was Mexican but the store vibe was very hip and modern. Again, another great place to eat that I would definitely recommend.
All in all, we had a wonderful week filled to the brim with exploring, lots of food, good company, and amazing memories. We can't wait to head back soon!