Agnes and Dora by Emiko
Do you know that feeling when you put on a new shirt or pair of pants and you just never want to take them off because they are so soft and comfy?? That is how I felt with each piece of clothing that I put on from Agnes and Dora. Let me tell you all about this super cute clothing boutique and my friend Emiko, whom is a brand rep for this company and runs her own boutique out of her home!
Agnes and Dora is all about empowering women to find their own personal style and wear it with boldness and confidence. They do this by selling various styles and trends so that each shopper can find something that fits them and their unique fashion sense. In a world that is hyper focused on being the perfect size or certain body type, they are actively working against the mindset that we all need to fit into the perfect mold and I can't help but get behind that movement!
This company works so well because of the brand reps who create their own companies through Agnes and Dora: cue my friend Emiko!
Emiko not only runs an online business, she also has a boutique that she runs out of her home where you can set up an appointment and shop to your hearts content. She is SO good at helping you find styles that you love but maybe would have never picked for yourself.
Emiko sent me several articles of clothing to try and I loved each piece! The patterns were adorable, the fabrics soft and cozy, and the styles unique but trendy.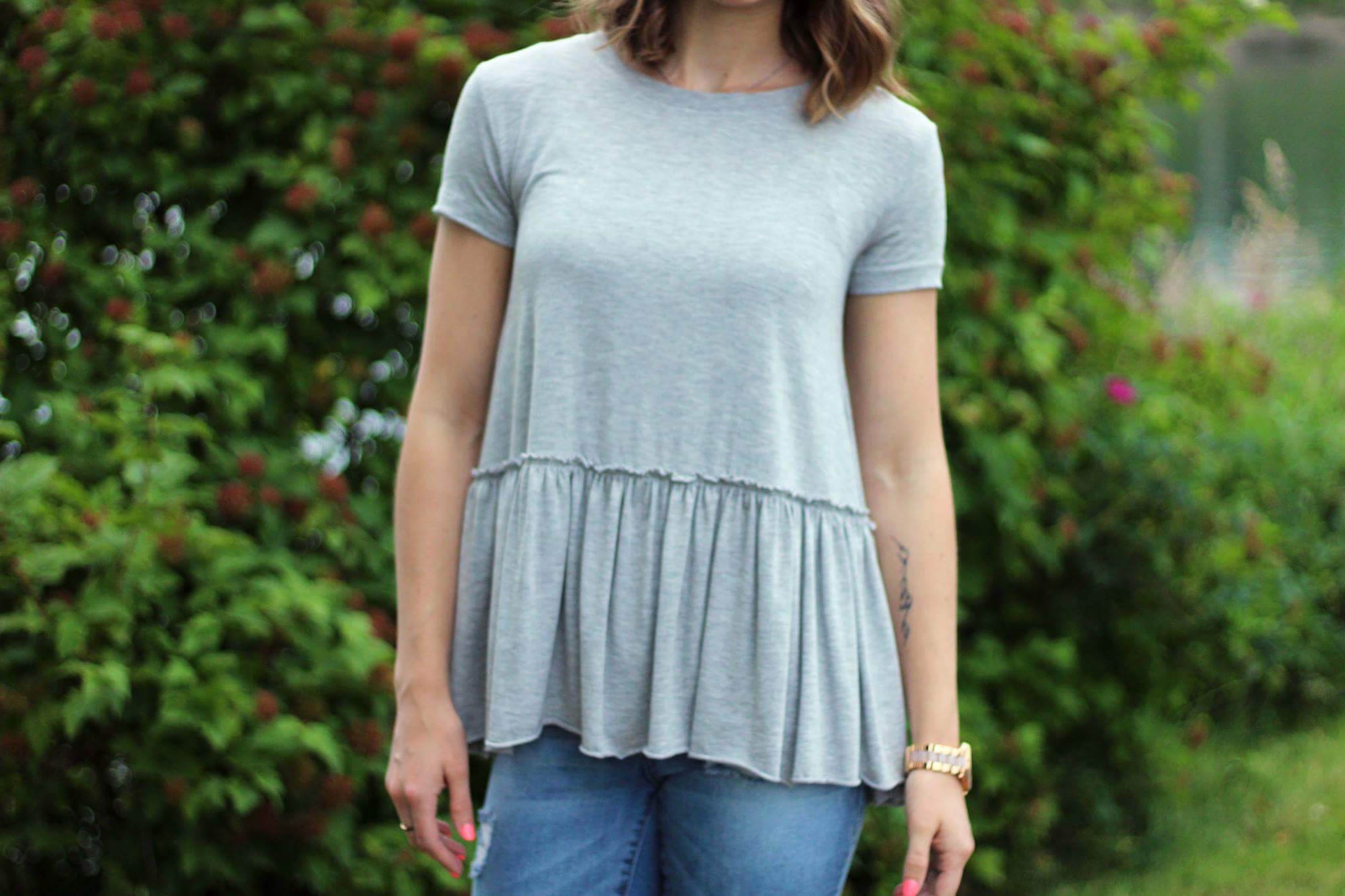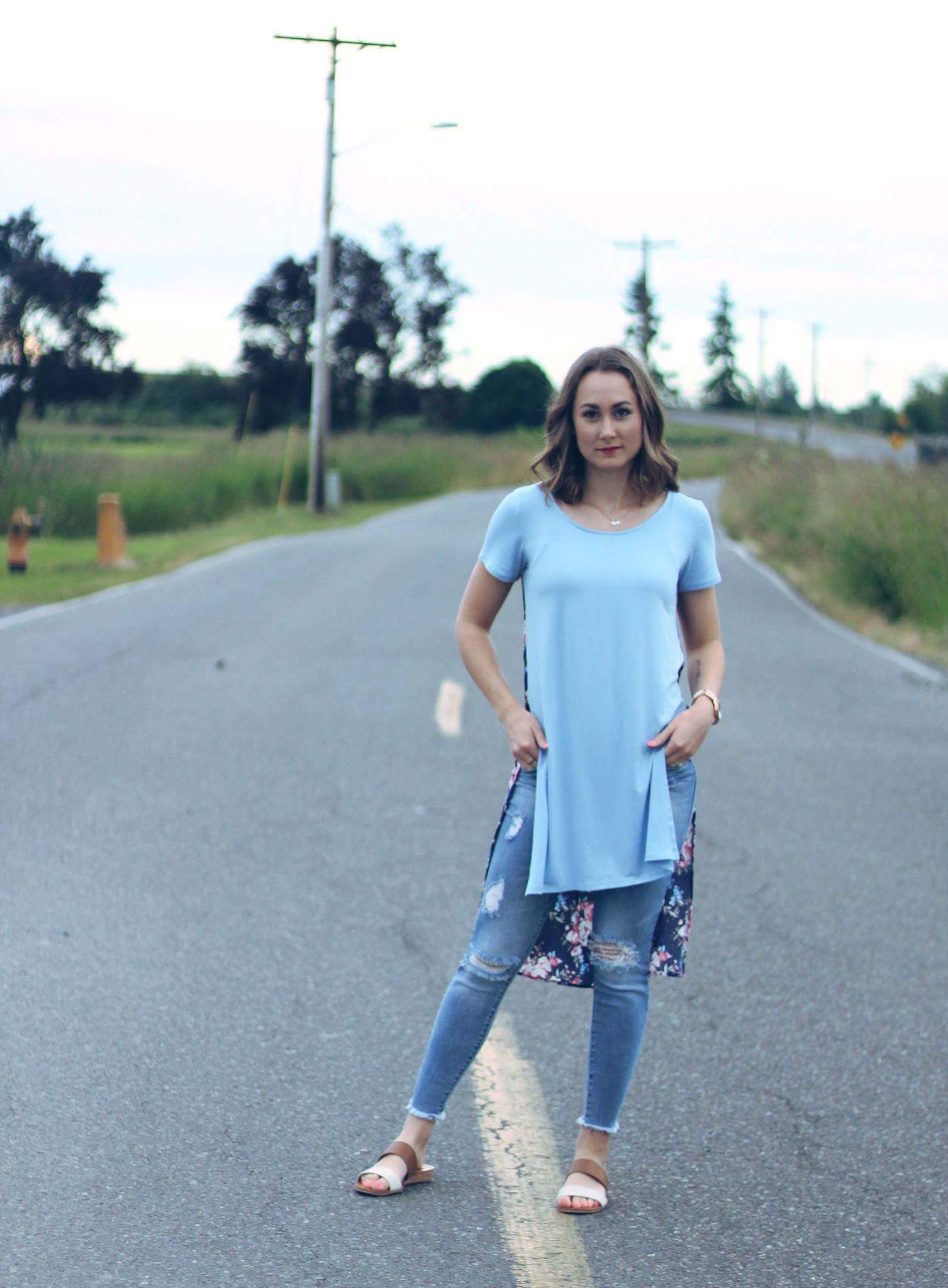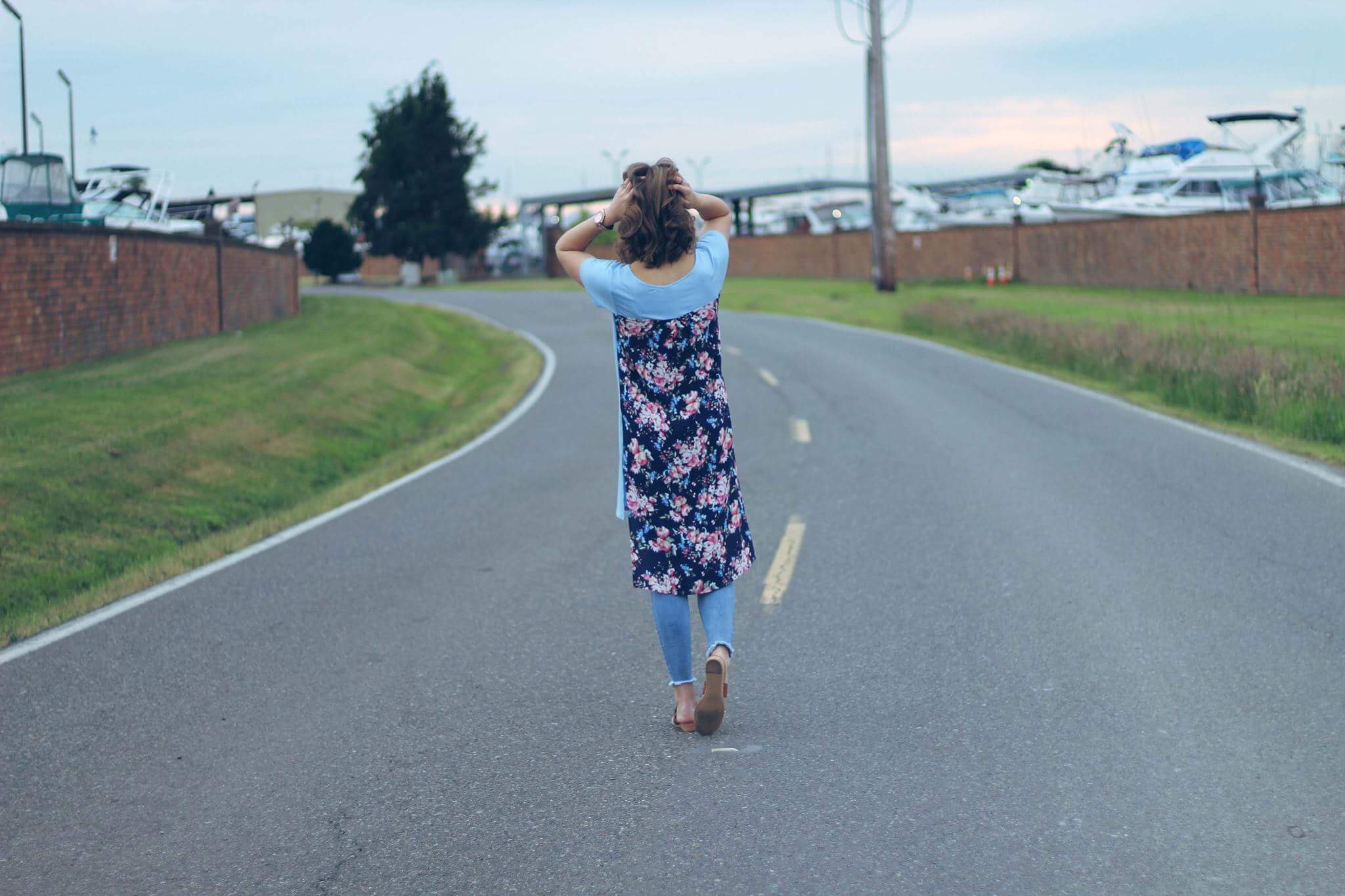 My two favorites that she sent me (and let me keep yay!) were the Relaxed Ruffled Tunic in grey and the Daydreamer tunic in a beautiful blue. The ruffled tunic is totally trending right now and is so easy to dress up with booties for a night out, or dress down with a cute pair of tennies for an easy yet stylish out and about outfit. The day dreamer tunic is SO fun you guys! The front is a beautiful blue that hits about mid thigh, and the back is a beautiful floral print that hangs below the knees. It is the perfect summer piece!
There are so many more cute styles so check them out below!
The fun thing about this shop is that the clothing is always changing. New styles, patterns, and colors are always being rotated through so you always have new inventory to buy from! Styles and prints go quickly so snatch them up if you see something you love! Sizing runs true to size and range from XXS-XXXL but not every style is stocked with all the sizes so keep your eyes peeled for the patterns in your size when they are launched. I have attached the sizing chart here as reference as well.
Emiko has created a comfortable, encouraging, and fun environment for her shoppers by being authentic and true to herself while encouraging others to do the same. Her Facebook group and Facebook business page are full of women encouraging women and discussions on style in ways that are dynamic and fun. I would highly recommend joining her group and checking out all of her fun clothes as well as be encouraged and inspired by all of the other women already following along.
You can also check out her website here or follow along with her on Instagram to stay on top of new styles that are coming or fun ways to vamp up the clothes you already own. Happy shopping friends!